Parish Profile
---
Topics
---
More about us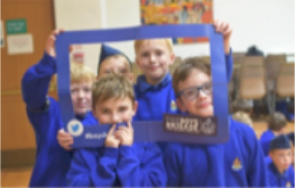 "Like living stones, let yourselves be built into a spiritual house."
We have 1,278 members and 79 adherents as of December 2018. Of these, over 400 are actively engaged in the life and work of the church family. Over the past 5 years, 45 new members have joined (mostly by certificate of transference) and 141 have been taken off the roll, primarily through death. In 2018 we baptised 15 children and 1 adult, and held 15 weddings and 29 funerals.
We have a unitary constitution. All 98 elders are members of Kirk Session (trustees) and most also visit members and adherents in a geographical district. We are currently piloting a model where an elder and a designated visitor (non-elder) share responsibility for a larger, conjoined district. If approved, this will gradually reduce the number of elders and facilitate the appointment of new elders specifically for leadership roles.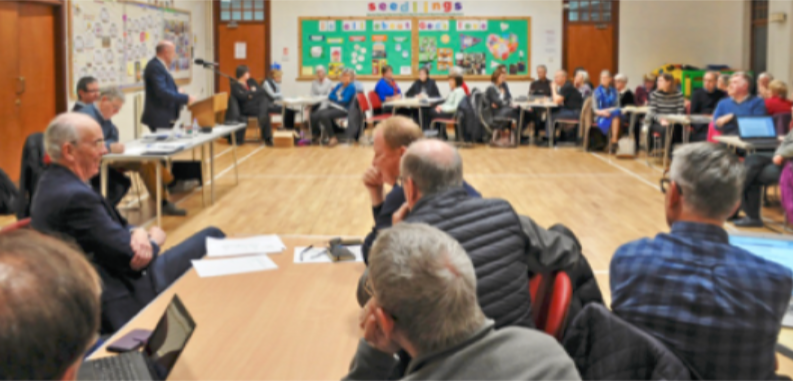 Session meets at least 9 times a year. Much of its work, however, is carried out through teams: Stewardship and Finance, and Property, both reporting primarily through the Business team; Communications; Education; Fellowship; International; Mission and Outreach; Music and Worship; Open Church; Pastoral Care; and Social Justice. In addition, a Co-ordinating Team, comprising the team leaders and the ministry team, meets occasionally to promote the effective working of Session and its team structure. The minister is an ex officio member of the Co-ordinating, Business, and Music and Worship teams. We're keen to share the work round: for instance, each of the last 3 session clerks served for 5 years, as planned.
Our total income for 2018 was £333k, giving rise to a small surplus of £13k. Our ministry and mission allocation for 2019 is £165k. Our end-of-year figures and 2019 budget are attached and our annual report for 2018 will be available shortly.
Our friendly and efficient church office is headed by Val Wood, part-time secretary, supported by a team of volunteers.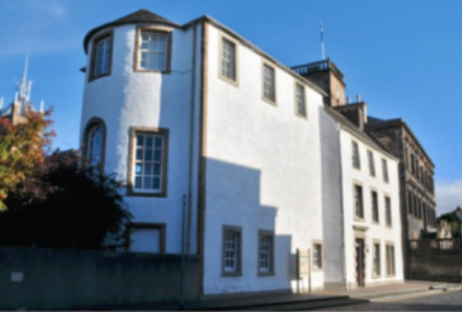 Much of our day-by-day activity is based in Cross House and the church hall. Cross House stands on Linlithgow Cross and is, like the church itself, a Grade 'A' listed building. A new hall and kitchenette were added behind it roughly 30 years ago. While all these facilities are well used, the kitchen and toilets require upgrading to meet modern standards. Significant property issues have also been identified with Cross House. Kirk Session is currently reviewing the options.
The excellent schools and breadth of amenities make Linlithgow a highly desirable place to live, work and play. Further statistical information is attached.
Our parish is home to nearly 8,000 people. Of these:
Almost 1 in 4 is aged between 25-44;
37% claim allegiance to the Church of Scotland;
Close to half of all adults are educated to at least degree standard;
80% of homes are owner-occupied.