Parish Profile
---
Topics
---
Knowing Christ Better
"Sing to the Lord, for He has done glorious things; Let this be known to all the world."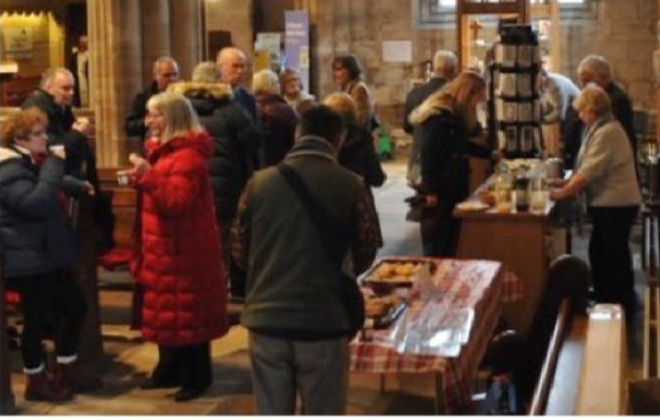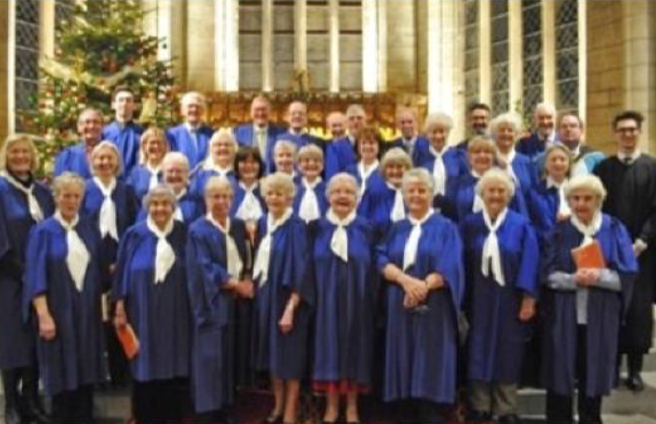 We enjoy a great variety of ways to worship God together. Currently, on most Sundays we have 3 morning services:
A family service at 9:30 (typical attendance about 150);
a more traditional service at 11:00 (attendance roughly 80). Both these services take place in the church building, with many people sharing tea/coffee in between; and
an informal family service in Springfield Primary School, mostly led by elders, is held at 09:45 and attracts about 40 people.
On special occasions, and during the summer, we all worship together in the church building. Quarterly communion services are held at 9:30 (family service) and 11:00, and at 3:00pm in the church hall.
Sunday evening services take place occasionally, involving interactive forms of worship. Our weekday worship life increasingly focuses on specific groups. Examples include: Seedlings on a mid-week morning for pre-school children and their carers; a Time of Stillness held weekly in the church building; an annual Service of Memory and Thanksgiving; and a Blue Christmas service for those who find the season difficult.
Christmas exemplifies St Michael's place at the heart of the community: alongside our own special times of worship, we host services for Linlithgow Academy and 2 primary schools, and a concert by the Linlithgow Reed Band. The Lessons and Carols, Christingle and Watchnight services are all very popular: around 700 attended the 2018 Christingle service.
Remembrance and civic services also attract considerable interest from the community (thetown's War Memorial is located inside the church). Strong ecumenical relations are expressed in a shared programme of Holy Week services, culminating in a joint service on Cockleroy Hill at 9am on Easter Sunday.
Worship in the church, mostly using CH4, is supported by organ and piano and, at 11am, the choir. Services have been led by various instrumental groups, and Matt Edwards is keen to widen participation further. Our technology is also developing: a moveable screen (used at 9:30) will shortly be replaced by remote- controlled cameras and fixed display screens.
In theological terms, we are a broad church, informed by a wide variety of faith journeys. Our Christian learningtogether largely follows the lectionary; the Sunday Club follow related themes and share their learning with the grown-ups during the 9:30 service. A large Boys' Brigade company and active Girls' Brigade company complement the work of the Sunday Club, Bible Class and Youth Fellowship. Adult Christian learning also takes place in house groups and in occasional events addressing issues of life or work. We have in past years organised a number of Alpha courses.
Communication is vital in a large church. Our website and Facebook page are updated daily. 'Crosswind'magazine is produced by an editorial team and distributed to all church households with quarterly communion invitations; its high production quality is supported by advertising revenue. The clerk publishes a summary of key discussion points and decisions after each Kirk Session meeting, via the weekly bulletin.
We are increasingly encouraging shared and individual prayer. A monthly prayer diary highlights specific issues day by day. Shared prayer takes place every Wednesday in the church and at a monthly Saturday prayer breakfast. Members of the prayer team are available after every service in the church to pray with anyone who approaches them.
Our challenges include: addressing the gradual decline in numbers participating in worship, which is only partially offset by engagement in new forms of worship; seeking to deepen faith and fellowship, and drawing out and supporting gifts – while many people are active in the life and work of the church, we are not yet an all- member ministry.