Latest News
---
Sunday 10am Joint Services for 2019
9 June: Pentecost
7 July–18 August: Summer Services
22 December - Advent/Nativity
Kirk Session Update May 2019
For an update on what's been happening at Kirk session click here
Rev Johnny Paton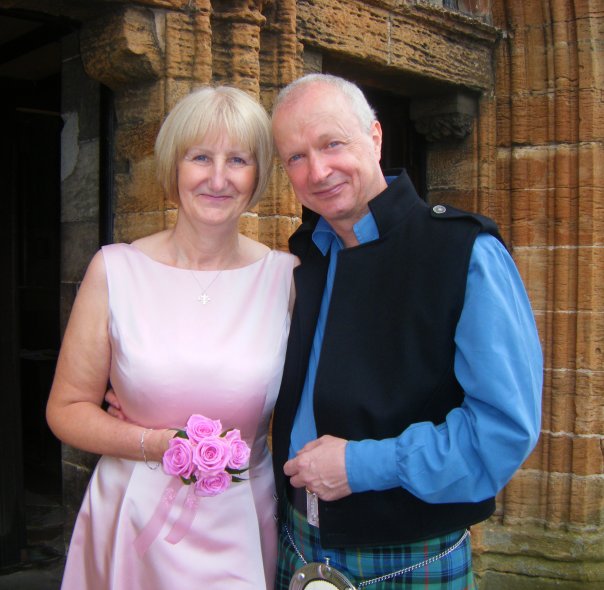 Johnny's funeral service was streamed live to the church on Thursday morning (16th).
For those of you who were unable to come to the church or watch it at home, these links are available for 7 days.

Go to https://www.pscp.tv/
In the search bar at the top that says "Explore what the world is seeing" please type in "Rev Johnny Paton Funeral Mull".
Click on to the video to watch the service.
Alternatively:
Go to https://twitter.com/alsatch
A copy of the Order of Service is available here
Sunday 19 May: Hustings - European Parliamentary Election
The Linlithgow Church Forum is planning an electoral hustings to be held in St Michael's Kirk Hall. Prayers 18:45 (Rev Christine Barclay), tea/coffee 19:10. Hustings proper 7.30pm (chairman Peter Russell) − 6 maybe 7 political parties expected. All welcome. Please email your questions to Paul Goldfinch (paul@cassley.org) or hand them to one of your Forum reps
God's Spirit at Work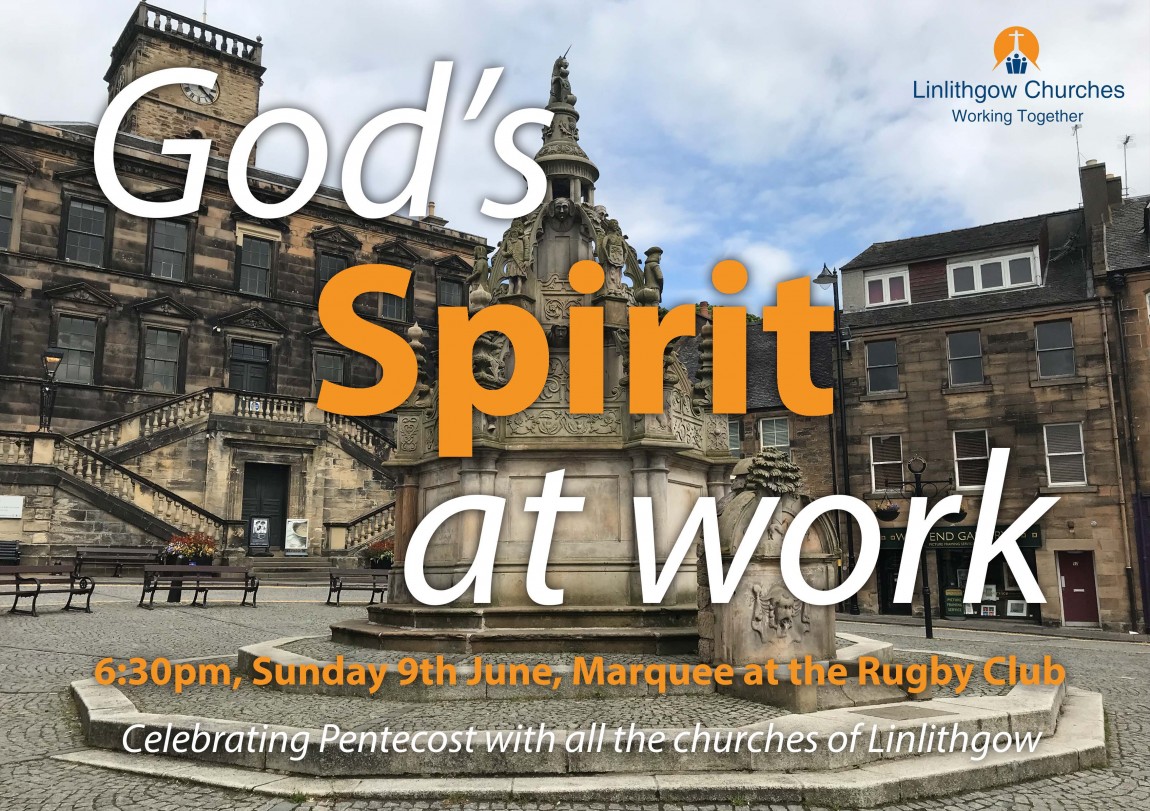 Linlithgow Churches invite you to celebrate Pentecost with worship on Sunday 9 June at 6.30pm in the Marquee at the Rugby Club. Guest speakers, Chic Lidstone (Lead Chaplain, Work Place Chaplaincy, Scotland) and Rev Jonathan Couper (retired vicar, now Spritual Director of Cursillo, Yorkshire Diocese
Orders of Service
---
Weekly Intimations
---