Cross House - a house for the Town
---
Exciting proposals to transform Cross House for the 21st century have been unveiled. Outline design proposals have been produced by award winning architects Page\Park and presented to the Kirk Session. A new extension will create a more accessible and visible entrance. A new café and social area and vastly improved kitchen and toilet facilities will be provided, and a lift will be installed to access to the first floor. Entitled 'A house for the Town', the aim is to create a warm and welcoming place as a church and community wellbeing hub as envisaged in the church's 2030 Vision.
'The vision is of a centre in the heart of Linlithgow where different groups and individuals work and socialise together, creating new synergies that bring benefits to their members while innovating new forms of service and community development'
The design model and images give some idea of how the re-modelled Cross House could look. The project will also address the many serious repair and refurbishment issues with the fabric of the building. All the existing electrical installation will be replaced and the new heating installation will be designed to enable it to be carbon neutral in the future.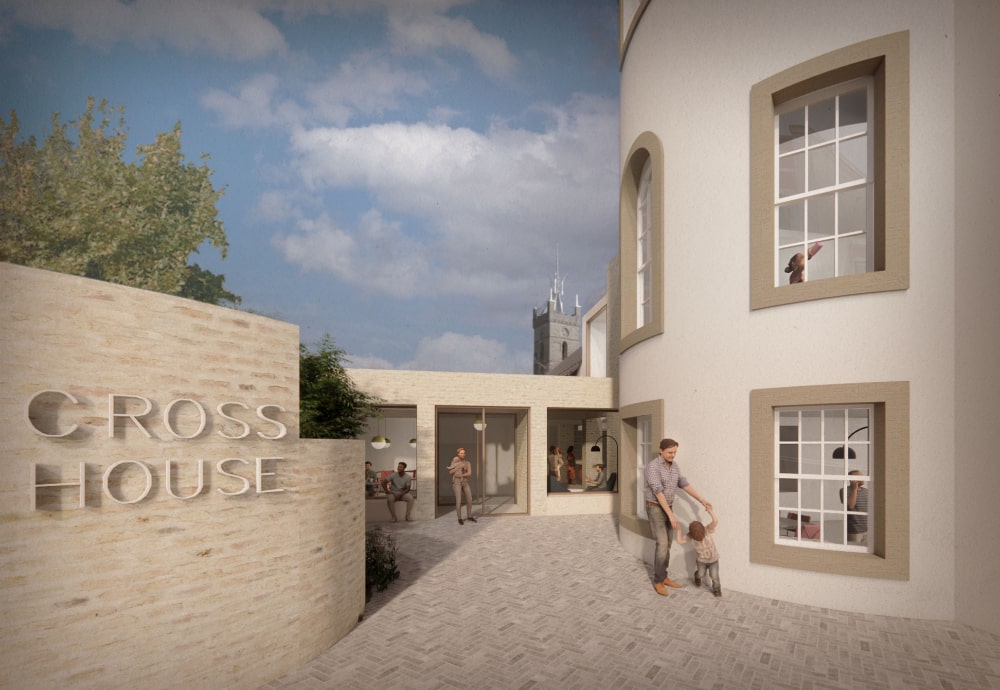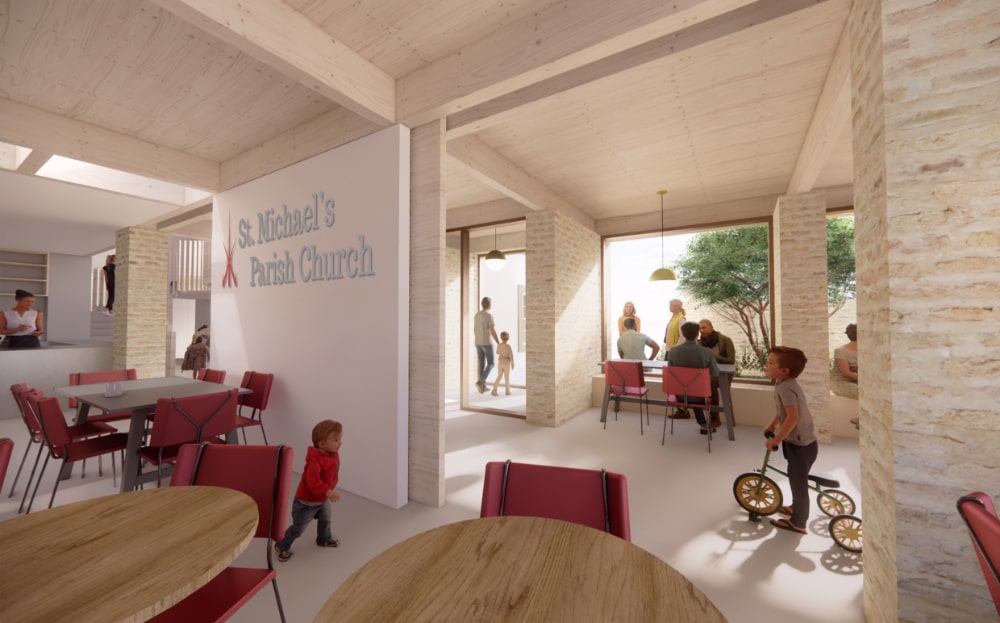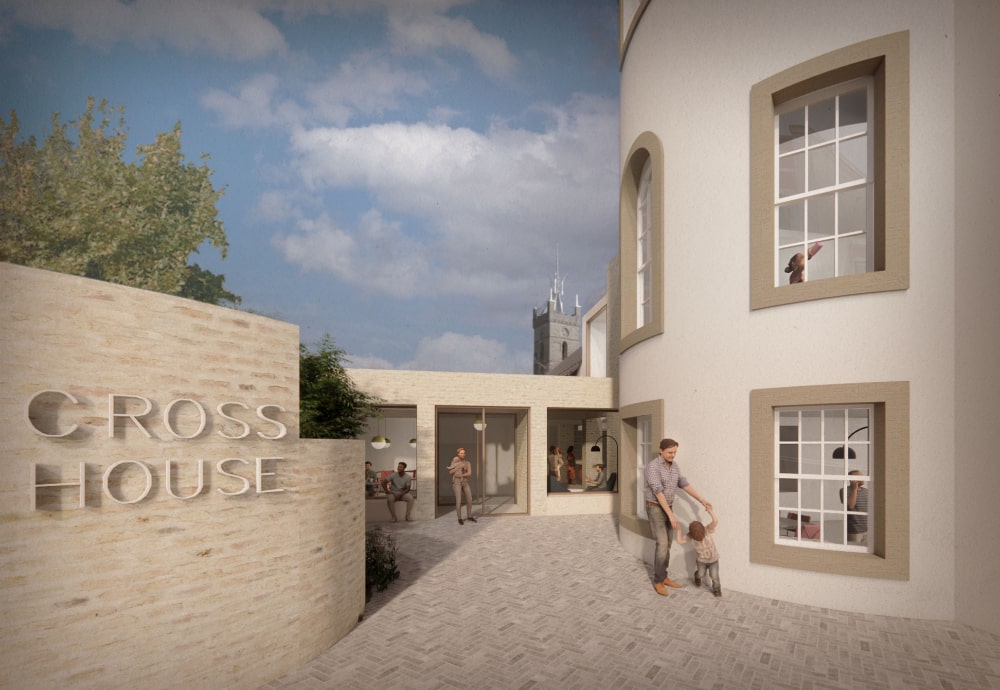 Kirk Session has approved the outline design in principle and a fundraising strategy for the project is now being drawn up.
The design model is available in the church if you want to take a look and If you would like any further information about the design proposals please contact Brian Lightbody at info@stmichaels-parish.org.uk. If you would like further information about the fundraising campaign or wish to contribute please get in touch at aspirelinlithgow@gmail.com.